{SECTION_MENU}
Ambassadors
We have a number of student ambassadors that help support your child whilst at BMGS.
BMGS Wellbeing

Hub

-
Every break time in AG1.
Please pop into AG1 at break time to talk to our teams. They are here to listen and support.
Monday - Digital leaders - are you having any issues online? Need support on how to be safe online?


Tuesday - Be Kind to My Mind Champions - pop in for support around your mental health and wellbeing.


Wednesday - Student Shura representatives - Are there things you would like to change about school? Want your voice to be heard? Let the student shura know!


Thursday - Anti-bullying ambassadors - learn the difference between conflict and bullying. Report anything you see or feel might be bullying around school to the team.


Friday -
Prefects
- Our prefects represent the school values. Need any help or guidance on how to follow them? Speak to someone on the prefect team for support.
The Head Girl team 2023-2024
After a gruelling process, of applications, gold fish bowl activities, campaigning, speeches and elections. We would like to introduce you to our head girl team for 2023-2024. Well done ladies!
| | |
| --- | --- |
| Fatima-Head Girl | Mahanoor - Deputy Head Girl |
| Humaira-Assistant Head Girl | Maryam-Assistant Head Girl |
The Head Girl team 2022-2023
​

Ayesha 11ARU – Faith and honesty ​

Head Girl 2022-2023

​

Zubaidha 11ARU -Good manners and respect ​

Deputy Head Girl 2022-2023

​

Minaal 11MAH – Resilience and tolerance ​

Assistant Head Girl 2022-2023

​

Umaymah 11ZTO – Aspirations and Kindness ​

Assistant Head Girl 2022-2023
Hear from our Head Girl and Deputy Head girl as they reflect on their time at BMGS.
/i/video/IMG_1043_1.mov
PREFECTS
Our prefects now represent each of the school values. Our prefects have been split into teams – this is who you go to if you need any guidance when demonstrating our values.
HONESTY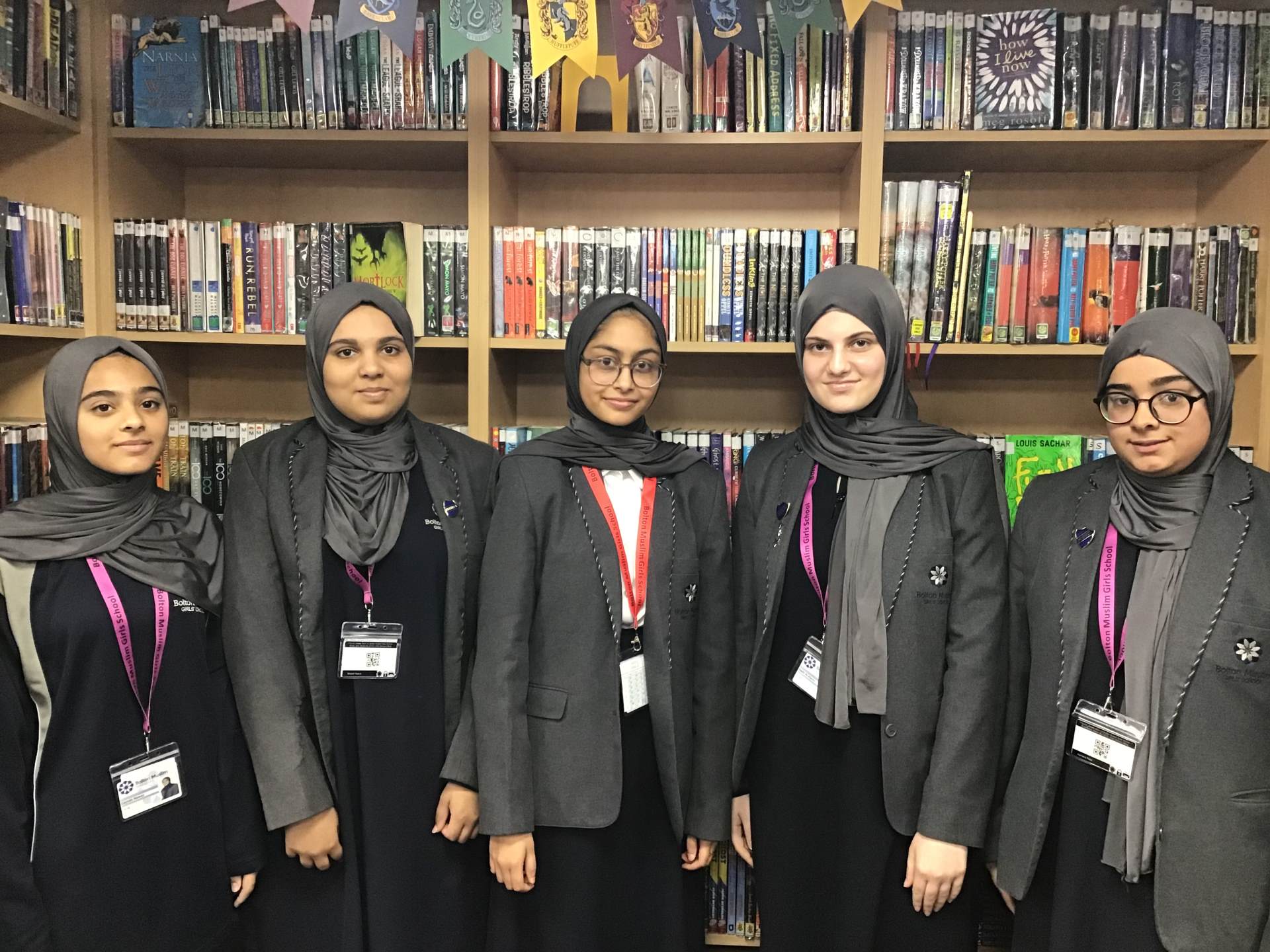 RESILIENCE
TOLERANCE
RESPECT
GOOD MANNERS
KINDNESS
ASPIRATION
FAITH
Awaiting photos